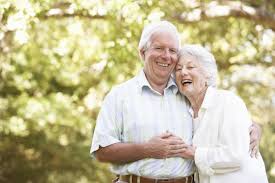 In our senior years, our living accommodations play a big role in our level of happiness and comfort. Familiar surroundings and a pleasant environment affect the day to day lives of seniors a great deal. Seniors are a very diverse group of people. Some are vibrant, sharp, healthy and active, while others struggle more to process where they are at in life and are deteriorating in health a little more quickly. Choosing an appropriate home to live in for which phase of seniority a person is in requires some very careful decision making.
Housing and communities that are designed specifically for seniors have enormous benefits to the senior lifestyle. Senior homes are created around the age, mobility, safety and comfort considerations of senior citizens. They are staffed by caring workers who are experienced with senior citizens. They have access to paths and trails in the immediate vicinity of the community. Individual units come equipped with walk-in shower features and emergency devices that contact staff in the event of an accident. There are a variety of social events and activities that are hosted by the senior living facilities to help seniors stay active, social and engaged. There are numerous rewards and benefits to senior living.
An important factor to take into consideration when selecting a senior community is the location it is in. The climate and temperature of any specific region is very important to senior living, especially here in Canada where the cold temperatures can detract from health. A warm climate is more beneficial to seniors as it helps ease symptoms of bad joints and arthritis, and it is easier on the immune system. One of the most popular places to retire in Canada currently is the Okanagan Valley in British Columbia. This region is classified as the only desert region of Canada, and boasts some of the warmest temperatures in the country, as well as plentiful natural beauty and healthcare amenities. Kelowna, Penticton and Vernon senior homes are available to senior citizens and come highly recommended. Consider the Okanagan Valley for your senior living needs.